Is your current model standing in the way of you winning more deals?
"This isn't a model, it's a sales and negotiation tool."
Is your profitability system actually increasing profitability?
Trust
Pricing is one of the most important things you do at the bank and trying to find the right partner can be scary. How do you determine if someone is truly worthy of your trust?
Is this someone that I would be proud to do business with? Can I trust them to deliver? What if things go wrong?
If I could build anything, I would build exactly what PrecisionLender has built."
Andy Max – First National Bank of Omaha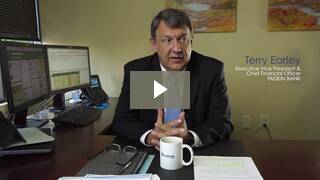 Terry Earley – Yadkin Bank
Executive Vice President And Chief Financial Officer